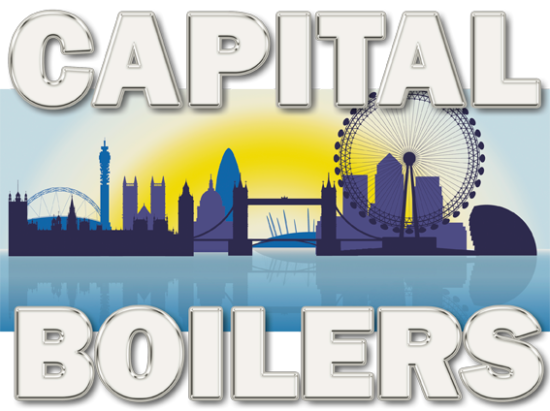 Boiler Breakdown
North London
Gas & Heating specialists
24-HOUR SERVICE
NO CALL-OUT CHARGE
CALL 07951 521 281
Plumbing Services
Burst Pipes
Unblock Drains
Showers Installation
Toilet / Bathroom Repairs
Replacement Waste Disposal Units
Capitalboilers – your North London based Gas Safe Registered Heating and Boiler Breakdown North London, that are operating a 24-Hour Response to Boiler Breakdowns and Plumbing Emergencies – Above all, we are trusted heating specialists that give 1 Year Guarantee on our Work. Call 07951 521 281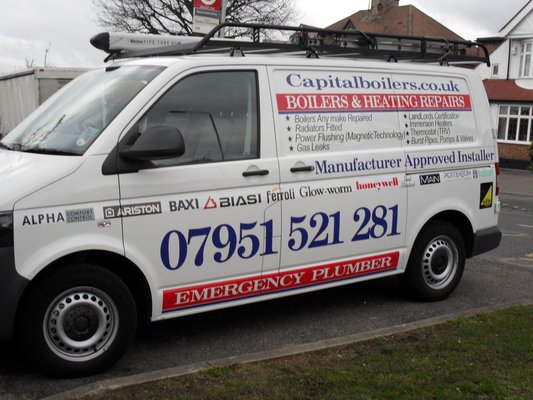 Capital Boilers is Gas Safe registered and carry ID.
Do You Smell Gas?
Do You Suspect a Gas Leak?
CALL FREE:
0800 111 999
Minicom/Textphone:
0800 371 787
Do!
Put out naked gas flames
Turn off the meter at the control valve
Open doors and windows
Keep people away from the affected area
Get medical help if you are feeling unwell
Don't!
Smoke or strike matches
Turn electrical switches on or off
Find the Isolation Valve at your meter. To turn off the valve simply pull or push the valve into a horizontal position so it sits at a 90 Degrees angle to the valve.
Services: Heating & Plumbing
Code of Practice: Turn up on Time - Work Professionally according to the Codes of Building Practice - Customer Satisfaction
Gas Heating & Boiler Services
Heating Services
Fitting, Repair & Replacement of all Types of Boilers

Radiators and Thermostatic Radiator Valves

Pumps, all Valves and Central Heating Controls

Thermostats and Carbon Monoxide Controls

Tanks and Cylinders Replacements

Immersion Heater Fit/Replacements

Heat Exchangers

System Descaling, Cleaning and Power Flushing

Domestic Water Heaters, Gas Fires, Gas Cookers/Hobs

Gas Safety Inspection / Certificates
Boiler Types
High Efficiency Boiler (e.g. Condensing System Boiler)

High Performance Combi (e.g. Storage Combi Boiler)

Combination Boiler

System Boiler

Cast Iron Boiler

Floor Standing Boiler

Back Boiler

Forefront Boiler
Boiler Makes
Glow-worm
Saurier Duval
Ravenheat
Valiant
Viesmann
Baxi
Chaffoteaux & Maury
Biasi
Alpha
Ferroli
Vokera
Potterton
Main
Ideal
Halstead
Valor
Broag-Remeha
Myson
Worchester
Ariston
Power-Flushing your Heating System Saves Money
Over time, sludge, rust and other corrosion build up up in your central heating system, clogging your radiators, pipes and boiler and causing noise, reduced efficiency and potentially boiler failure. By pumping cleansing agents around your entire central heating system, we can flush out ALL the corrosion and sludge – not just in the radiators and boiler, but in the pipework too, even in those impossible-to-reach places under the floorboards! – giving you lower heating bills, extending the life of your boiler and the rest of your system, and saving you money!
Burst Pipes and Unblock Drains

Installation of all Types of Showers

Toilet/Bath/Sinks Repair/Replacement

Dripping Taps

Replacing taps (sink, basin or bath)

Replacing Ball Valves

Installation of Washing Machines

Waste Disposal Units

Installation of Dishwashers

Toilet Repairs and Overflows

Replacing Taps

Replacing a Bathroom Suite
Save up to £305 per Year by Upgrading your Boiler!
According to the Energy Savings Trust a new boilers have A-rated efficiencies of 90% or more meaning that they use less fuel, resulting in lower running costs and CO2 emissions. As boilers account for around 55 per cent of what you spend in a year on energy bills, upgrading from G-rated with no controls, to A-rated high-efficiency condensing boiler and full set of heating controls will significantly cut your home's CO2 emissions - AND could save you as much as £305 a year.
"Modern boilers are more efficient for several reasons, but their main advantage is that they are all condensing boilers. All well-maintained boilers burn their fuel very efficiently, but they inevitably loose some heat in the hot gases that escape up the flue. A Condensing Boiler has a bigger heat exchanger, so it recovers more heat, sends cooler gases up the flue and is more efficient.
Sometimes the flue gases get so cool that the water vapour in the gas condenses out (hence the name). When this happens, even more energy is recovered from the condensing vapour, and the efficiency gets higher still." (Energy Savings Trust)
Gas Safety
Gas Safety | CO2 - Carbon Monoxide | What To Do
What is Carbon Monoxide?
"Carbon monoxide (CO) is a colourless, odourless, tasteless, poisonous gas produced by incomplete burning of carbon-based fuels, including gas, oil, wood and coal. Carbon-based fuels are safe to use. It is only when the fuel does not burn properly that excess CO is produced, which is poisonous. When CO enters the body, it prevents the blood from bringing oxygen to cells, tissues, and organs. "
What are the symptoms of Carbon Monoxide Poisoning ?
Early symptoms of carbon monoxide (CO) poisoning can mimic many common ailments and may easily be confused with food poisoning, viral infections, flu or simple tiredness. Symptoms to look out for include: – headaches or dizziness – breathlessness and tiredness – nausea and loss of consciousness – pains in the chest or stomach – erratic behaviour and/or visual problems
Gas Safety Checks - It's the Law
Home Owners - Landlords - Estate Agents - Property Managers Keep your properties Gas Safety Records up-to-date with attractive discounts from Capital Boilers. A Gas Safety Record (also known as Certificate) is a record, that is required by law to be held for all rental accommodation in the UK where there are gas appliances present. Gas Safety Regulations 1998 require all gas appliances in a rented property to be checked annually, complete a gas safety record and a copy provided to tenants.
SPECIAL FIVE
*All 5 bookings must be for the same day
THE MIGHTY TEN
*All 10 bookings must be for the same day
About
Trusted Gas Safe Heating Specialist All North London Postcodes | 07951 521 281
Free Estimates
You only pay for
the work done
1 Year Guarantee
Who is Capital Boilers
Capital Boilers is a Heating and Plumbing Service based in Turnpike Lane, North London. A family-run business offering a prompt, professional and friendly service. Any engineer representing Capital Boilers is fully trained, qualified and  Gas Safe registerd. We specialise in Boiler Breakdowns and replacements.
The Services
Although specialised in Boiler and Heating Systems all calls for the smaller plumbing jobs are appreciated. 80% of parts are carried in the vans. All other parts can be sourced within 24 hours – so you, the customer, do not have to wait in the cold.
Capitalboilers :  In the Media
Frequently Asked Questions
If we have not answered your question, call us on 07951 521 281
Do you have a call-out charge?
Quotations on new boilers and radiators usually (with few exceptions) do not carry a call-out charge and a price for the whole project is given to the customer. For repairs we charge a Diagnostics Charge of £75 which is credited back to the customer as the first hours labour when the repair is carried out (most repairs can be carried out within that first hour).
I need a new boiler. Do you charge me a call out to give me a quote on a new boiler?
No. If you need a new boiler fitted Capital Boilers is happy to come to your home and give you a FREE quote
I want a radiator fitted in my home. Will you charge me to have a look ?
No. Capital Boilers is happy to come to your home to give you a price on fitting only or supply and fit you new radiator for you.
Do you take the old boiler/radiators away or do I pay for that extra?
Old boilers are taken for recycling at no cost and any mess is cleared. However we do not box-in pipework unless specified at the the time of the quote.
If you repair my boiler and a month later it breaks down again will you charge me again?
No, there is no charge. Any work carried out by Capital Boilers is guarantee for 1 year which includes any parts fitted that were supplied by the engineer.
If I call out Capital Boilers to come to my home to repair my boiler how are the charges broken down?
Capital Boilers always aim to repair your boiler as quickly as possible and the engineer will diagnose any fault as soon as he can and will charge £75 as well as tell you the cost of repair and if any parts are needed.
If Capital Boilers fitted my new boiler and after 3 months it brakes down do I call the manufacture or Capital Boilers?
The recommendation is to call us first because it is a quicker process for you. The engineer will get there the same day or the next. Once the new boiler has been assessed the engineer will know if it is a manufacture repair or not and take the appropriate action.
What is an annual service and why do I need it done?
It is very important that you get your boiler serviced each year. All manufacturers and Gas Safe advises that it should be done. A service ensures that your gas boiler is safe and working correctly. You may also find that your Home Insurance Company insists on a boiler service for your yearly cover – check your policy for details.
Can I buy the part myself and you fit it for me ?
Yes. You can buy your own parts, BUT no guarantee can be issued for it by Capital Boilers for you. Should you supply the wrong part in error a fitting payment will still be required.
I have been told my fan in the boiler is broken. Do I have to get the fan for you to fix it for me?
No. Please, don't buy anything until the engineer has diagnosed why the fan is not working. Should it need a replacement fan it will be supplied for you, with a 1 Year Guarantee.
Do you only fix/install boilers?
No. Capital Boilers can also fit gas hobs, gas firers, gas cookers, gas water heaters and gas boilers. For a full listing of all Heating and Plumbing Services please go to the menu and click on 'Services'
My landlord asked me to call Capital Boilers to repair my boiler. Do you invoice him?
Only if your landlord is an account customer with Capital Boilers he will be invoiced. If you have been instructed to call us without your landlord being an account customer, we will usually ask you for the payment and give you a receipt.
I smelled gas and called out Tranco (National Grid) who turn my gas off. They told me I MUST use a qualified gas engineer to repair the leak. Is this something Capital Boilers can do?
Yes. Capital Boilers is fully qualified and registered with Gas Safe to do this work for you. The gas leak will be found and repaired safely.
Why is my hot water not as hot as it used to be?
You may find that you have a small problem with your boiler. There are a some tests that the engineer can carry out to identify any faults. If a fault is diagnosed he will tell you the cost and of course you will get a one year guarantee on the work.
Can you carry out testing and provide Landlords Gas Safety Certificates?
Yes. Discounts are available for 5 and 10 bookings for the same day. All you need to do is call David on 07951 521 281 to make the booking.
We are moving home to a new house. Can your company come and disconnect our cooker, washing machine and dishwasher as well as reinstall them in our new house?
Yes. At the same time Capital Boilers can check your boiler in your new home for you and tell you how to use it safely.
I called out a plumber to fix my boiler and he told me that he doesn't do that job. I thought ALL plumbers fix boilers?
No, not all plumbers repair boilers. 90 % of plumbers only deal with the water side of plumbing (e.g toilet, sink, bath etc) and are often not 'Gas Safe' (previously Corgi) registered. Heating engineers (like Capital Boilers) can do the heating and the water side of any plumbing job.